Don't Cut Corners With Aviation Engineering
Work With a Team That Can Make Your Job Easier
While there's little room for error in any sector of engineering, aviation engineering is especially unforgiving. FAA requirements are exhaustive—and for good reason. So when you choose a partner for your airport engineering project, make sure that partner is prepared to think and act proactively to satisfy FAA regulations, maintain the project timeline and budget, and continuously prioritize safety for the life of the airport.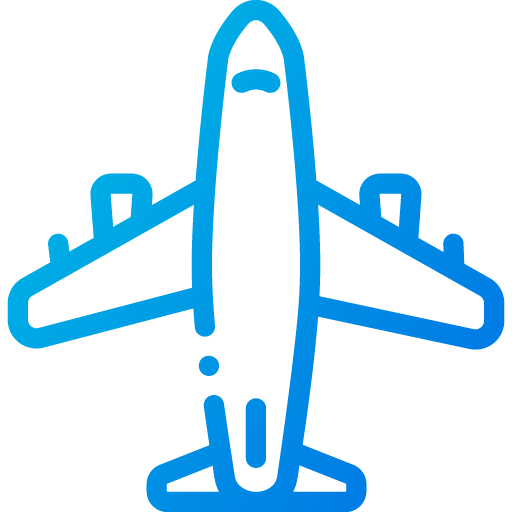 Raising the Bar for Our Clients
What to Expect From ADC's Aviation Engineering Team
1. Stay On Time and On Budget. Every Time.
ADC's knowledge of FAA regulations, policies, procedures, and permitting requirements has kept 100% of our aviation projects on time and on budget.
The complete reconstruction and repairs of three taxiways at an international airport began with a detailed alternatives analysis to determine the best geometric design for the taxiway. The alternatives were developed and reviewed by the FAA for compliance with FAA geometric criteria. This review included interviews with the local ground control team and FAA regional office to ensure the proper geometry. The project was completed on schedule and $1,000,000 under budget.
2. Exceptional Planning and Phasing
ADC's proven communication and coordination ensures that airports may remain operational at all times during construction and that there are zero safety issues.
ADC handled the complete removal and reconstruction of an existing 9001 foot primary runway for an airport that is home to the C-17 Globemaster III military transport aircraft and is used by an international airport that operates 60 commercial arrivals and 60 commercial departures a day. With thorough and careful planning during the design process that included the Air Force, airport, the FAA, and other stakeholders, the airport remained accessible during the entire project and there were no safety incidents. The project was completed on schedule and $8,800,000 under budget.
3. Quick Thinking & Critical Decision Making
ADC has served as prime on nearly 100 aviation projects. Our 23 years of aviation experience makes us well-equipped to resolve issues in the early stages of a project.
ADC inherited a $50,000,000 runway restoration project from federal design agents that was already under way. ADC determined that the original design by others had been accomplished at state plane scale in lieu of ground scale. This could have resulted in the runway being three feet shorter than intended and out of location on the ground, not to mention possible extreme cost for correction during construction. ADC was able to rectify the issue without delay or cost to the project.
ADC's Track Record Speaks for Itself
See What Clients Have Had to Say
ADC Engineering has consistently provided superior performance for the Charleston County Aviation Authority since 1992.
Deputy Director of Airports
,
Neither CE Ops nor ADC was aware that the study would have to be conducted after hours much less over a weekend until our meeting with the customer. ADC was able to put their team together and complete the work over the weekend in order to maintain schedule. The project came within quoted budget even though after hours and weekend work were determined to be necessary.
Would I use ADC Engineering to design my next project? ABSOLUTELY!
Aviation Engineering Services
ADC Engineering can provide the following services for your airport engineering project:
Past Aviation Engineering Projects